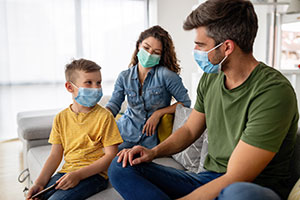 As a CVS company, Meritain Health is pleased to help you stay informed on the availability of and details around the COVID-19 vaccine.
COVID-19: We're with you on this journey
From testing to providing fact-based information, we have been beside you as a trusted resource. With CVS Health's new new role as a leading provider of COVID-19 vaccinations, you can continue to count on us.
CVS Pharmacy is administering the COVID-19 vaccine based on state and local jurisdiction eligibility guidelines, in a very limited number of locations. Over the coming weeks and months, we are prepared to play a prominent role in administering the COVID-19 vaccine to the general public.
You can learn more by visiting our COVID-19 resource center on CVS Health.